Akoprot Collagen Supplement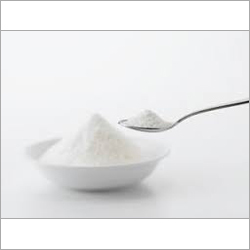 Akoprot Collagen Supplement
Product Description
Akoprot Collagen Supplement provided by our company, is manufactured and supplied by our skilled workers, by making use of premium grade of raw materials and high technology. This supplement can increase density in bones weakened with age and can improve joint, back and knee pain. This supplement is very easy to use and simple to maintain. Akoprot Collagen Supplement is tested under various parameters to ensure its high quality and effectiveness. This supplement is very effective as well as economical and safe to use.
Concentration : 95%
FAQ
1. Akoprot Collagen Supplement: What Is It?
Ans - The nutritional supplement Akoprot Collagen Supplement supports strong joints, hair, skin, and nails. It is produced with all-natural components that are intended to enhance your general health and wellbeing, such as collagen peptides, hyaluronic acid, and vitamin C.
2. What advantages does consuming Akoprot Collagen Supplement offer?
Ans - Akoprot Collagen Supplement is a fantastic approach to assist your body's collagen production, which promotes healthy skin, hair, nails, and joints. Additionally, it might aid in reducing inflammation, enhancing joint mobility, and enhancing skin attractiveness.
3. How frequently must I to use Akoprot collagen supplement?
Ans - It is advised to take two capsules each day with water. To get the proper dosage for you, it is essential to speak with your healthcare professional.
4. Does taking the Akoprot collagen supplement have any negative side effects?
Ans - In general, using Akoprot Collagen Supplement has no recognised negative side effects. To discuss any potential hazards, like with any dietary supplement, it is important to speak with your healthcare physician.
5. Are women who are pregnant or nursing safe to take Akoprot Collagen Supplement?
Ans - The safety of Akoprot Collagen Supplement for women who are pregnant or nursing has not been determined. As a result, it is best to talk to your doctor before taking any supplements.